Kirby Glad, PRP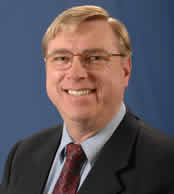 Kirby Glad is a Professional Registered Parliamentarian (PRP), certified by the National Association of Parliamentarians. He is a recognized expert on Robert's Rules of Order for conducting effective, orderly, and fair meetings.
Kirby has served as parliamentarian for conventions of over 1,400 people, and has personally chaired large meetings as well.
In addition he has over ten years of experience reviewing, writing, and interpreting the bylaws and governing documents of a variety of organizations, including 7 years as a professional parliamentarian.
As a certified member of the National Association of Parliamentarians, he subscribes to the NAP Code of Ethics which is recognized nationally as the best practices in the performance of a professional parliamentarian.
Services offered by Kirby include:
Meeting or convention parliamentarian
Professional presiding officer (meeting chair)
Review and advisement on language for bylaw amendments
Written opinions on bylaw interpretations
And others